Vectorize Any Image Online
Our image processing service will help you to vectorize any image online. Convert small and blurry images into fully scalable vector images that you can enlarge to any size without any loss of quality. We provide only the highest-quality work done by hand without any auto-tracing or auto-conversion programs that offer inferior quality.
---
1. 100% manual, hand-drawn vectorization
2. Free preview image of vectorization before payment
3. Fast turnaround time: 2-24 hours max
4. Ai, eps, pdf, cdr, dxf, dwg, or svg output formats
---
What we offer
Brand identity and Logo vectorization
Not satisfied with your company's logo? Is it blurry, pixelated, low resolution, or not the right file format? We can give you a hand and take your logo to the next level. Our services include improving image and logo quality or even redesigning your logo.
Vectorize any image online
Do you have a printed version of your logo but nothing else? Maybe you have a print-out or a t-shirt, but you need a digital file to use on the web or for other materials. We can turn your scanned image into a digital format for use on the web or in print with no limitation. Let us vectorize your drawing and improve your art, so your image will look absolutely stunning on any media at any size.
Paper sketch vectorization
Do you want to redraw your paper sketch in a digital format? Our vector conversion service can help you prepare your sketched logo or illustration for print. We can clean up your image and get rid of noise and grain. We can edit colors and improve the line art of your image, based on your needs. Request vector files of your sketch and get 100%- scalable, print-ready image.
Vectorizing technical drawings
Are you an architect or laser engraver looking for an affordable way to convert paper scans to CAD format (dxf and dwg)? We can help you fix your distorted scans full of strange colors and white noise. We can instantly turn your unusable scanned images into professional technical drawings ready to import to any CAD software or cutting program.
Image to vector features
1. Fast online vectorization service
Are you in a rush to deliver files to the printer, but what you have doesn't meet the demands of your print company? We can help you prepare any image or document for printing within 2-24 hours max. The most common problem people face is low quality of print files. Our vectorization service can help you turn your image into vector, so you can print your design on any media at any size. Contact us, and we can help you create print-ready files lightning fast.
2. 100% manual work done by professionals
With our online vectorization service, you don't need to fear receiving cheap and sloppy work. We deliver only top-quality, print-ready files. Most websites ask for payment upfront. We will send you a preview of the processed images before payment, so you aren't paying for a product you don't like. Ask for a price quote, and we will be sure to make you the best offer for top-notch image processing work.
3. Top-quality printed images
DPI (dots per inch) is a very important value for any printer. Images or photos under 300 DPI are very hard to print. The higher this value is, the better your printed image will be. Low DPI can be a big problem, because it reduces the size and quality at which you can print. You don't have to bother with all of this if you have a vector image. Vector images don't work with pixels, so your source files always will look perfect after printing, no matter the size.
4. Output formats that you need
We are able to provide all common vector (ai, eps, pdf, svg, and cdf) and CAD formats (dxf and dwg) after vector conversion of your image. We can also help you outline strokes and separate colors, so printers or screen printers won't have a problem printing your artwork on paper, mugs, t-shirts, or any other media. We can also help you turn any logo or image into CAD format for laser engravers or architects.
Some things we've done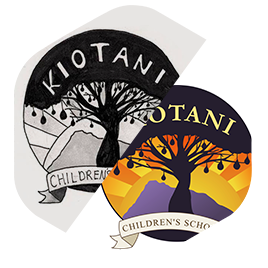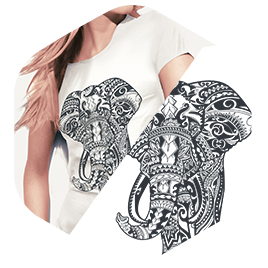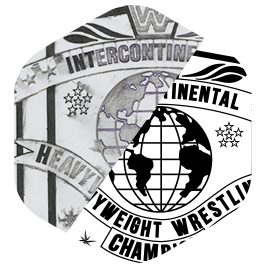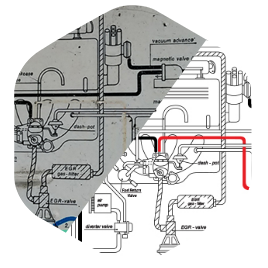 Frequently asked questions
?
1. What is a raster image?
Raster is the type of image made up of lots of little squares or dots, which are commonly referred to as pixels. Pixels are the smallest units of digital images that can be shown on a display, such as LCD screens, TVs, and mobile phones. Most lay people are used to dealing with raster images because these are the images produced when you scan an image into your computer or take a picture with your digital camera. Some of the file names associated with raster images are the ones you have probably seen before, like JPEG, GIF, PNG, TIFF, BMP, and so on.
?
2. What is a vector image?
Vector images are made up of geometrical lines, shapes, points, and curves. This means there are no dots or pixels inside of them, so there are no issues with enlarging the image. Vector images preserve their quality, no matter the size or how often you resize the image. The most common vector image formats are EPS, SVG, PDF, CDR, and AI.
?
3. What is raster to vector conversion?
Vector conversion, or, more simply, "vectorization," is basically the process of converting a raster image to vector. This means that you turn pixel-based images that will blur, pixelate, and lose quality after enlarging into vector images, which are based on mathematical objects and can be scaled to any size without losing quality.
?
4. How do I vectorize an image online?
There are two choices. You can either use some automated conversion software that will give you mediocre results, or you can manually redraw the raster image into vector, which can be done with vector graphics software. However, this software is not easy to use and requires a professional, who knows what to do and how to use the software.
?
5. Who can benefit from raster to vector conversion?
Vector images are important for any professional who works with graphics, sketches, or drawings. The most common professionals who use vector images are graphic designers, printers, and architects. Architects and laser engravers need CAD software to process their technical drawings. The easiest and quickest way to get CAD file formats is simply to convert from vectorized files. As for professionals who deal with printed graphics, they need the best quality imagery that they can get. These professionals include screen printers, digital printers, or sign marketers. If they print raster images, the outcome will be fuzzy, distorted images that do not look appealing. Vector images are clean and produce high-quality results.
?
6. What are the uses of vector images?
Think about the last time you drove by a house and saw a Realtor's "For Sale" sign on the property. That sign was printed through the use of vector imagery. If it were printed in raster, then the colors and shapes wouldn't be so colorful and perfect looking. That is why our vectorization services are used by numerous professionals and individuals from around the world.
Anyone who creates banners, logos, signs, embroideries, engravings, graphs, or blueprints will need our services. Whether you are designing the blueprint of your dream home or a graphic that you want to screen print onto a t-shirt, vector images are what you need to use, in order to produce a quality product.
?
7. What can a manual vectorization service offer me?
All of the vector images we draw are done manually with a fast turnaround time and high-quality results. You have to be careful with other vectorization service providers, because they tend to use sloppy, automated "raster image to vector image" conversion software, in order to produce your vector images quickly and easily. Take it from a true professional that auto-tracing software will never create a perfect vector image from a raster image. Instead, you need a service provider who will take the time and effort to redraw the raster image manually, so that it will become a flawless vector image you can use to impress your customers and clients.