Have you lost the digital files for your corporate graphics? Our online vector conversion service can help you restore your logo or company illustration from photos! Just take a photo of your mug, t-shirt, business card, or other print media, and we will redraw your image in a vectored or high-resolution bitmap format ready for print or web use.
---
1. 100% manual, designer-made vectorization
2. Professional digital art services
3. 24/7 online support
4. Ai, eps, pdf, or svg output formats
---
Photo to Vector Feature
1. Logo and art recovery
Have you lost the digital files of your company's logo? Don't worry! We can help you create new ones. The only thing that you will need is your smartphone and some printed marketing material, like a mug or letterhead with your logo. Just take a picture with your camera and send us the photo of your logo directly to our email address, and we will handle the rest for you.
2. Custom vector art style
Photo vectorization belongs to an elite, demanding group of services. Engravers usually turn photos into black and white vector drawings, and digital artists vectorize people's portraits. Our vectorization service can redraw your photo to any art style you specify in the project description.
3. Scalable graphics
The main advantage of vectorized photos is the ability to resize an image without losing quality. The image will always look sharp and crisp, even after enlargement, no matter the size. Compared to bitmap files, vector files can be used for multiple purposes. You can easily create black and white silhouettes, enlarge logos to billboard size, or create CAD files for engravers or vinyl decal makers.
4. Flexible file formats
After we vectorize the photo that you send us, we go the extra mile to clean up the vector document of your image, so the exported files take up as little space as possible. After approving the vectorized photo, we will export it to all common vector format formats, such as ai, eps, pdf, and svg. You will have your file in multiple formats, so you have the preferred type for your next vendor.
Photo to Vector Services
1. Logo and company graphics vector conversion
Our service can help you vectorize any corporate graphics or branding related to your company. Just send us logos, business cards, letterheads, flyers, or banners with which you are not satisfied, and, within a few hours, we will create clear, print-ready files.
2. Signs, banners, and vehicle decal vectorization
Have you ever ordered signs or banners for your company, and you eventually lost the contact with your old printer or graphic designer? Don't worry! We can create print files from a photo of your sign or outdoor banner. We can even help you update the info on your sign, enlarge it, or adjust the colors, and it's all lightning-fast and completely professional.
3. T-shirt designs and traditional art vectorization
Did you see an exceptional T-shirt design that you would like to have on your own company's T-shirt? No problem! Just take a photo of the T-shirt you like, and we can vectorize the illustration for you. Then, you can easily upload these vector files to any print shop, and they will create your desired items.
4. Web file vectorization
See some nice design or drawing online? We can help you use that image to create print files or transparent .png files for your website. Take a screenshot of the image that you like, and we can turn it into vector format for you. You will gain a high-quality and print-ready copy of the desired image that you can enlarge to any size.
Some things we've done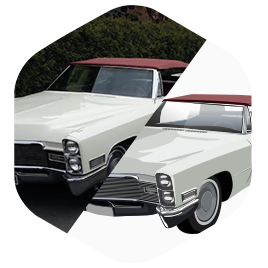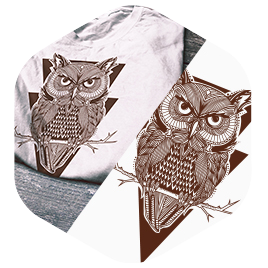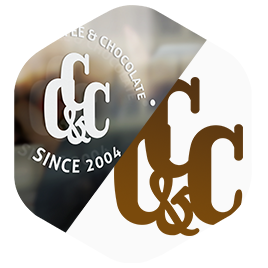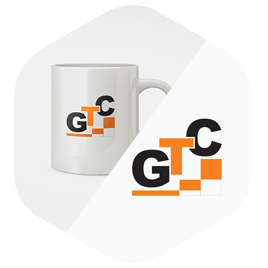 Frequently asked questions
?
1. Will the vectorized photo look the same as the original?
This is a hard question. Sometimes, it is possible to vectorize a photo and make it look very close to the original, but the honest answer is that, in most cases, the vector version of a photo will be simpler and have fewer details. Vector graphics involve working with geometric objects, like lines and shapes, so the designer has a limited supply of tools for creating photorealistic images. In most cases, vectorized photos look more like illustrations or drawings. They're cleaner but with fewer overall details.
?
2. Can you vectorize any photo?
Unfortunately, we cannot guarantee that we can vectorize any photo that we get from our customers. The usual problem we encounter is that a photo is very badly taken or was taken from a weird angle. We require straight photos shot in good light, so we can see all the details of the photo. Also, the photo shouldn´t be small or blurry, as the designer needs to see all details, in order to redraw the image without problems. Last, you must be aware that we are not able to vectorize realistic objects with complete fidelity. There also will be some reduction of details.
?
3. Can you turn a photo into a black and white vector image?
When you need to engrave a photograph, create a vinyl decal, or simply turn a portrait to a black and white illustration, vectorization is needed to copy and simplify the image in question. The keen eye and experienced judgment of a specialist vectorization expert can quickly recreate a complex photograph into a basic, black and white line illustration suitable for any use.
?
4. Can you turn my portrait into a vector image?
What happens if someone has captured the perfect photo portrait of your relative or beloved pet, and you want to blow it up as a feature in your living room? Our vectorization service can handle this task and convert a small photograph to vector format, so the portrait can be reproduced to the level of detail required for scaling to whatever size you desire. We can turn your portrait into either a black and white illustration suitable for engraving or into a color image great for a web avatar or framed picture.
?
5. Can vectorization of photos save you time?
Businesses often expect graphic designers to work miracles, demanding clean, sharp, scalable print artwork from poor-quality source material, such as low-resolution photographs. A photo-to-vector specialist can drastically reduce the time needed to fulfill such a complex task. While the graphic designer works on other aspects of the design project, a vectorization specialist can focus on converting photographs into vector equivalents that can then be manipulated for stationary, flyers, posters, banners, or whatever else is required.