Vectorize Your Drawing Online
Do you have a poor quality raster illustration that needs sharpening? We can transform your bitmap images into a sharp, accurate, print-ready vector graphics. Our 24/7 express service delivers lossless versions of your raster image fast — with no pixelation or blurriness. Get in touch with our team today to find out more about our vectorize drawing online services.
---
1. Online image processing service
2. Hand-drawn vectorization by skilled Vector artist
3. Honest and Friendly Online Support
4. Print-ready files (ai,eps,pdf,svg,dxf,dwg)
---
Why choose this service?
1. Hand-drawn vectorization
Auto-tracing is a big no for us. Our trained vector artists carefully redraw every project by hand, which means no jagged edges, no deformed shapes and no strange coloring in your vector graphics. Our vector artists always pay extremely close attention to every detail of your image. Check out our social channels to see examples of our work.
2. Vectorize any graphics
Our process is simple: upload an image via our request form and leave the rest to us. From simple logo design to complex artwork — our team will produce quality vector images at a price that works for you. And you'll be able to send or use the finished file immediately.
3. Proof before payment
We're so confident our team will deliver a design you're happy with, we never ask for money upfront. You'll get a preview of the vectorized image before paying. Need more proof of our quality? Check out what our customers have to say about us on our social media channels (and follow us for updates!).
4. Print-ready files
When it comes to sending files to the printers, there's a lot that can go wrong; CMYK, spot colors, DPI, bleeds, trims — if any of these details are inaccurate, print quality will suffer. Our online vectorization drawing service removes the stress by delivering files that are ready for use. Contact our team today to discuss your next project.
Our vectorize drawing online services
1. Vector conversion for screenprinting
Want to see your illustrations and graphics on t-shirts, jumpers and more? With our vectorize drawing online service, we've got you covered. We work with screenprinting companies to ensure our vector files meet industry standards by including color separation and spot color conversion. Find out more about our screenprinting-ready vector conversion service today by getting in touch.
2. Vector conversion for laser cutting and etching
Starting a laser cutting or etching project? Make sure you get the precise result you're looking for by using our vectorization service. We will transform your bitmap designs (JPG, PNG, BMP, GIF, TIF, etc.) into vector format and provide you with cut or etch-ready files that can be used with your laser software of choice.
3. Vector image conversion for large format print
Planning a big out-of-home advertising project for your business? With our vectorize drawing online service, we will convert and scale your bitmap design up to a whopping 3m x 12m billboard size with zero quality loss. A great option for brick-and-mortar businesses that want to drive foot traffic to their stores or online businesses looking to increase web traffic from particular regions.
4. Vector drawing for CAD and CNC
Accurate technical drawings are essential for communicating how something is constructed or functions — that's why CAD and CNC software use vector graphics. At Vectorizeimages we have extensive experience in converting floor plans or engineering drawings to vector for CAD and CNC software. Get in contact today to find out more about our vector conversion for CAD and CNC.
Some things we've done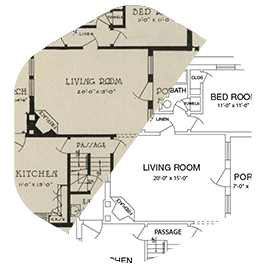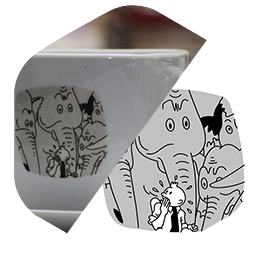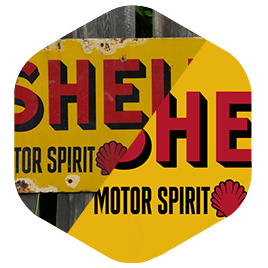 Frequently asked questions
?
1. How does your drawing vectorization service work?
Converting raster images, photos or scans to vector is possible by vector tracing. The process can be done either by auto-tracing feature (something we avoid) or by a skilled vector artist who will manually redraw your image. If you are looking for quality then always go for hand-drawn vectorization. Auto-tracing is less accurate and (in our opinion) often looks unprofessional; if you care about quality, opt for hand-drawn.
?
2. Can you turn drawings into a line art?
Yes, the process of converting an image into line art is usually requested for laser cutting and engraving projects (something we've worked on extensively). The laser traces the outline of the drawing and cuts it into the wood, paper, plastic, metal or other material.
?
3. How much does your vector conversion service cost?
Costs for vector drawings depend on the complexity of the artwork. Vectorization of simple drawings can take an hour, whereas converting complex artworks to vector can take days of work. Customers pay based on how long a project takes and are provided with a custom quote before work begins. And we always provide previews before payment to ensure you're happy with the outcome.
?
4. What formats will I get after the vector conversion is complete?
We can deliver almost any print-ready vector format a customer might need, but the most common are AI, EPS, PDF, SVG, CDR, DXF, and DWG. And we accept the most common bitmap formats for our vector conversions.
?
5. What are the advantages of vector drawing?
First of all, vector drawings look much more professional than a scanned image of your illustration; this is due to the nature of vector images — they are graphical representations of mathematical formulas, whereas bitmap images are blocks of color. Each vector graphic has an "infinite" resolution, which means it can be losslessly scaled from a thumbnail image all the way up to a billboard. A vector image generally has a low file size and can be used across a variety of projects.