Are you looking for a way to personalize your clothing, caps, jackets, and more? If so, then you may need embroidery services. These digitizing services provide a unique and beautiful design transfer from computer to clothing or patches that can be used for a number of purposes.
---
1. 100% manual, hand-drawn embroidery digitizing
2. 100% money-back guarantee
3. Fast turnaround time: 24 hours max
4. .dst, .emb, .pes, .xxx and more output formats
---
Service starts at

14$
What we need from you?
1. Size of embroidery patch
Size is one of the most important things we need to know before we start to work on your image. Because embroidered designs can not be scaled, we must set the exact width and height of the document before we start digitizing your image. Some designs can not be digitized in the required size for embroidery purposes, because they include small details. With very small letters or graphic parts, the final sewing would be sub-par. If that is a concern, we will always let you know upfront about any possible issues with your images.

2. Embroidery techniques
Our team of professional embroidery digitizers is able to do any type of embroidery: 3D puff, applique, flat, chain, and zigzag style of embroidery. We can do any style you desire. We always guarantee top quality of digitized images. If, for some reason, you are not satisfied with our work, you don't pay. Auto embroidery digitizing tools are always a very bad option. Our company offers only handmade embroidery digitization. Don't be afraid to use or service or contact us for more information. We are ready to answer your questions and even do additional edits or revisions for free.

3. Type of files
We can provide all types of file formats needed for your embroidery machines. Our image processing company offers the best possible services, which means that we are ready to fulfill all of your requests. Here is a list of the most common embroidery file formats: .emb, .dst, .ksm, .xxx, .u, .t10, .jef, .t15, .dat, .exp, .pcd, .esl, .ess, .pcs, .art, .pcq, .amt42, .mjd, .pes, .t03, .tap, .vep, t04, .100, .art42, .sew, .t05, .cnd, .z, .dsz, .hus, .pec, .dsb, .csd, .t01, and .sas. If you don't see the file format you need in this list, feel free to contact us, and we will tell you if we can supply the file format that you want.

Pricing
---
Simple image
0$ – 15$

Moderately difficult image
40$ – 80$

Very complex image
100$ – ↑

---
Embroidery digitizing features
1. Fast turnaround time
We are available Monday through Friday with occasional Saturday and Sunday hours for any embroidery digitization work. Our highly-skilled digitizers will gladly help you create files for your embroidery supplier. Please contact us upfront for any planed embroidery digitizing work that you need done. We need at least 24 hours for processing images. Any additional edits on designs will require another 24 hours. If you need files urgently, please contact us to discuss deadlines on rush jobs.

2. Perfect files for any embroidery machine
We have 10 years of experience in the embroidery industry, and our main goal is to offer the best embroidery digitizing services for our clients. We have digitized thousands of designs over the years, and you can be assured of the best workmanship, timely delivery, and reasonable pricing. Digitized designs from our embroidery processing company will run smoothly with minimal thread breaks. Just send us your image with the necessary information, and you will receive perfect working embroidery files within a few hours.

3. Customer support
Our professional team of embroidery digitizers is the right choice for you. If you are thinking about ordering our embroidery services but have questions, don't be afraid to ask for a price quote or more information. With many years of experience and thousands of digitized images, you can be assured that you will get 100% working files that will look perfect after production. You can ask us for information or updates throughout work on your project. Our chat support is ready to answer your questions anytime.

Some things we've done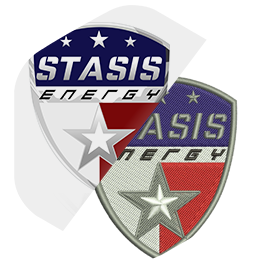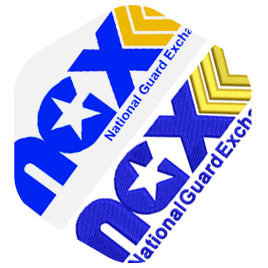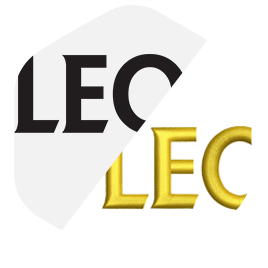 Frequently asked questions
?
1. What is embroidery digitizing?
Embroidery digitizing is a conversion process, turning digital images into stitch files that embroidery machines can sew out on the garment.
?
2. Process of creating embroidery
Embroidery digitizing services can turn any image into a pattern for embroidery. This pattern can be used by a person or machine to follow and recreate the digital images as stitching on a wide variety of clothing or used as patches. The process is generally automated in terms of the transfer, but the final application is overseen by people before being applied to clothing. The image itself is loaded into software specific to embroidery services. Each area will have its own color scheme, and the application is done one small area at a time to ensure the highest quality. This way, the final image is expertly blended together. Color blending is used to soften an image, but it can also be quite sharp when used for logos or crisp designs.
?
3. How we digitize images for embroidery machines
The digitizing service is a four-step process that ensures maximum quality for the embroidery, so it matches the needs of the clients. Firstly, original artwork is examined for all of its details. Secondly, an outline is created by hand to ensure a custom stitch file. Thirdly, the needle path is determined for the stitching. Lastly, additional stitch files are created to maximize the details and create the best work possible.
?
4. Handmade embroidery digitization
During the process of transferring your digital image to embroidery format, we don't use any auto-digitizing software. Instead, experienced human hands create designs that are smoother and actually sew better than any auto-digitizing software can offer. The result is fewer breaks in threads and an optimized count of threads, which means a lower production cost for each pattern replicated by the embroidery services. This saves money for the clients in the long run.
?
5. Embroidery digitizing limitations
Most digital designs can be recreated to their maximum effect. However, there are limitations with extremely small letters and really tiny details that are too small for embroidery to be effective.
?
6. Where embroidery can be used
You can use our embroidery services for a number of different items, such as patches, shirts, polo shirts, hats, baseball caps, jackets & more. In fact, embroidery services can be used for a myriad of items, making it perfect for businesses and organizations wishing to personalize their clothing and gear.