Our online paper to CAD conversion service can save you time and help you create high quality .dxf and .dwg files for your CAD or laser cutting software.
---
1. 100% manual paper to CAD conversion
2. 100% money-back guarantee
3. Fast turnaround time: 2 – 24 hours max
4. .dxf, .dwg and more output formats
---
Paper to CAD features
1. Blueprint vectorization
Our online conversion service is intended for any architect seeking to turn paper drawings, architectural plans, or building constructions into CAD formats. We can clean up your scanned documents in a few hours, fix imperfections, and vectorize them. Then, we will turn vectorized files of your blueprints to CAD formats (.dxf, .dwg), which you can use right away in your CAD software.

2. CAD files for engravers
We can help you prepare high-quality CAD files for any engraving software. Engravers often deal with complex artwork, logos, or illustrations for working with wood, leather, rubber, marble, stone, plastic, metal, glass, or other materials. We can save you time and energy by processing customer-delivered files for your engraving software.

3. Industrial design and maps
We offer much more than vectorization of architectural plans. If you are struggling with getting your .dxf and .dwg file formats set up correctly for engineering components, maps, infrastructure designs, or electrical and piping systems, take a break. Leave everything to us. We will deliver your perfectly-processed CAD files, which you can easily import to your CAD software and immediately work with them.

Why choose paper to CAD service
1. Express CAD conversion
Are you desperately looking for a way to convert your scanned images to CAD format? Our online CAD conversion service can help you prepare .dxf or .dwg files within 2-24 hours max. If you want to convert a batch of images into a CAD format, send us a note for a custom price quote and turnaround time for your job. We typically offer a 20% discount for bulk orders. Customer satisfaction is our top priority. If you have any specific needs or questions, we are here to help!

2. Fixing imperfections
Do you have only .jpg, .png, .gif, .psd, .tiff or .bmp files of your logo or illustration? Do you need to convert these files to .dxf or .dwg format for laser engraving or other purposes? Our image-processing service can give you a hand and supply the exact file formats you need. We can even fix crooked lines or distortion of your image. Our online service can clean up noise and improve the lines of your poorly-scanned blueprints or technical drawings. You will come away with high quality and editable .dxf and .dwg files ideal for your CAD software.

3. Affordable service
Our online CAD conversion service can turn your images into .dxf or .dwg formats at affordable prices. Prices for CAD conversion start at $3 per image. Pricing depends on the complexity of images and deadlines. If you are interested or need more information, feel free to contact us, and we will give you a fair price quote. We offer a satisfaction guarantee. Not satisfied with the quality of our work? We will refund you. It's that simple.

Some things we've done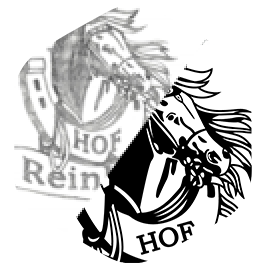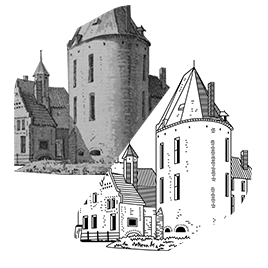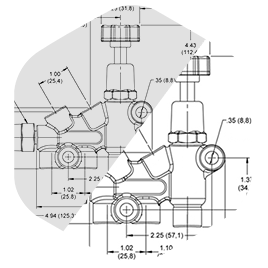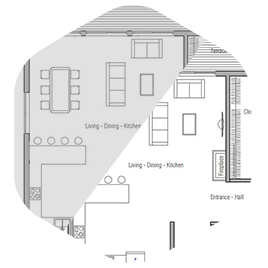 Frequently asked questions
?
1. What is paper to CAD Conversion?
Paper to CAD conversion is the process of turning bitmap or vector images into CAD format. Our online service doesn't use automated paper to CAD tools. Instead, supplied scans of images or photos are manually traced by our professional CAD drafters. In this way, the CAD files will not contain exploded shapes, blocks, or unnecessary text or graphics, but they will be fully editable, accurate, and will have consistent formats based on client-specific standards. We offer these conversion options: paper to CAD, tiff to dxf & dwg, bmp to dxf & dwg, pdf to dxf & dwg, jpg to dxf & dwg, psd to dxf & dwg, as well as other options that can be accomplished thanks to our CAD conversion service.
?
2. Benefits of CAD conversion
You can save more than 50% of costs on CAD conversion by using our online service. We offer our customers high-quality work, fast turnaround times, privacy, and online support.
?
3. What we can convert to CAD
Our online service can turn any image into dxf, dwg, or other CAD formats, but we most commonly deal with architectural drawings, topographical maps, blueprints, mechanical drawings, contour maps, or illustrations for engraving.
?
4. Outsource your CAD conversion
For architects who find themselves with a piece of paper to work from, converting it to CAD is now quick, precise, and hassle-free by using our services. By outsourcing your work, we can provide you with a professional, high-quality CAD document that is clean, accurate, and works in your software programs just like an original CAD document.
?
5. Where can CAD files be opened and edited?
CAD files can be opened only in specific software. The most popular programs for working with CAD files are AutoCAD, Adobe Illustrator, Open Office, Scan2CAD, InteliCAD, DraftSight, TurboCAD, SolidWorks, and CorelCAD, among others.
?
6. Advantages of CAD Conversion Services
There are numerous advantages in using our services. In particular, we have the ability to convert from several different source formats and create a .dwg and .dxf files that work in CAD software. In addition, we create as many layers as you need and can place different elements of technical drawings (dimensions, description, or text) on separate layers. Our professional CAD conversion service offers our customers the best services in terms of accuracy and fast turnaround times. When it comes to paper to CAD conversions, vectorizeimages has what you need. We offer professional services to get the job done right while being both quick and cost-effective. From hand-drawn designs to photographs, blueprints, and more, we have the ability to convert these to CAD to suit your needs. Call our courteous staff and let us help you convert the materials needed for your next project.