TERMS AND CONDITIONS OF USE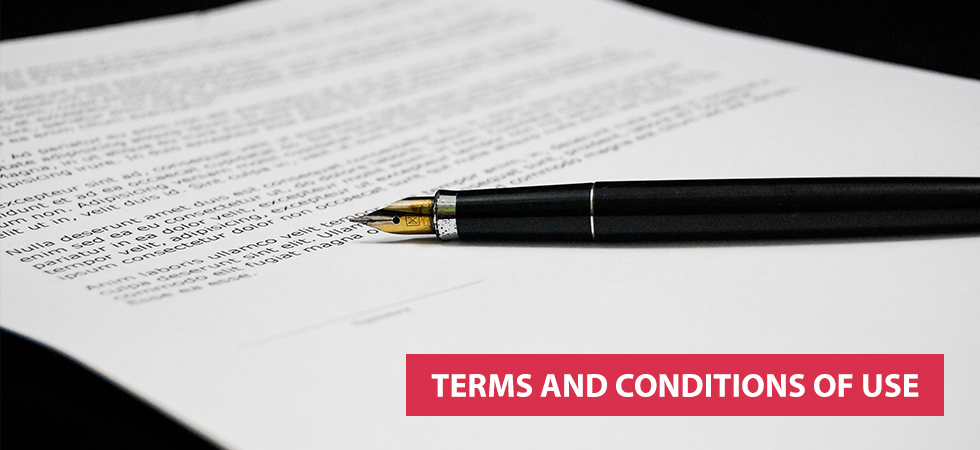 TERMS AND CONDITIONS OF USE:
The use of this website and any pages contained within the VectorizeImages website is governed according to the following Terms & Conditions of use document. All disclaimers and policy contained herein apply to all use of this website and services provided by VectorizeImages. Any use of this website or business transactions undertaken with VectorizeImages implies agreement and consent with the conditions enumerated in this document.
RESTRICTIONS TO USE OF THE SITE:
The VectorizeImages website and services may only be used within the law; any use of this website for unlawful purposes is strictly prohibited by these Terms and Conditions. Accordingly, the following behaviors by users of this website are considered unlawful use and are prohibited:
o Submitting any image to which you do not own the copyright for manipulation or vectorization by this company.
o Tampering with or damaging this website or any VectorizeImages property, physical or digital.
o Misrepresentation of your identity or the identity of another user, including but not limited to any violation of the VectorizeImages Age Policy.
o Engaging in fraudulent or criminal activity involving the VectorizeImages website or services in any way.
If a user is discovered to be engaging in any of the aforementioned prohibited behaviors, they will be considered in violation of these Terms and Conditions. VectorizeImages assumes no legal responsibility for any action taken in violation of these Terms and Conditions.
PROPRIETARY RIGHTS:
All content appearing on the VectorizeImages website, e-mails, publicity materials, correspondence, and other print or digital property remains the exclusive property of VectorizeImages and cannot be used for any purpose either personal or commercial without our express permission. "Property of VectorizeImages" pertains to all text, audio, software, video, information, data, or images including photographs, drawings, logos, and digitally rendered pictures. This property may not be manipulated, shared, altered, sold, traded, or posted publicly without the express written consent of VectorizeImages.
TRADEMARKS AND CONTENT ON WEBSITE:
All the aforementioned property of VectorizeImages present on this website and all third-party communications with this company are fully protected under EU copyright law. No one, whether or not they are a user of this website, may manipulate, share, alter, sell, trade, or publicly post any information, data, text, or image created by VectorizeImages without explicit permission or face civil prosecution according to European Union copyright law. No physical or digital object from this website may be reproduced or used elsewhere.
OUTPUT AND REVISED IMAGES:
VectorizeImages is committed to delivering 100% accurate vectorized or manipulated images according to the specifications given by our clients. However, all image vectorization and manipulation is reliant upon accurate specifications; any difference between what is expected and the image that is delivered by VectorizeImages is wholly the responsibility of the client. That is, it is not our responsibility if the instructions given by the client do not lead to exactly what the client expects, but the responsibility of the client to write instructions that indicate exactly what is wanted. It is likewise the responsibility of the client to double-check the images returned by us to ensure that there are no errors or inconsistencies.
The copyright to images manipulated by VectorizeImages does not transfer over the course of our image editing process. The user retains the right to any image submitted to us for our services, and we make no claim to these images after vectorization, editing, or manipulation, but if the user of our service doesn't pay for processed image then our company can use this image on any purposes.
All costs related to editing, manipulation, vectorization, or any other service performed will be determined by VectorizeImages. Costs are subject to change over time, and cost estimates may vary over the course of the project. Supplemental edits requested as an additional part of any transaction will be subject to further fees as determined by VectorizeImages. Though we make every effort to return all services purchased within the timeframe agreed upon with the client, we can make no guarantee of timely delivery in the case of unforeseen technical errors, including loss of internet connection or substantial damage to the technical devices of either VectorizeImages or the user.
DISCLAIMER OF WARRANTIES:
VectorizeImages makes no guarantee of the safety, accuracy, or legality of any of the content on this website, including individual webpages contained herein, data transferred as part of normal business transactions, or media files embedded in this website or sent as part of any official purchase or communication with our staff. No guarantee is made regarding the accuracy, usefulness, marketability, or fidelity of any product purchased through our company. Furthermore, VectorizeImages assumes no responsibility for any damage caused to any device or software sustained over the course of any transaction.
CHANGES TO TERMS OF USE:
VectorizeImages reserves the right to alter any part of these Terms and Conditions at any time. Alterations of these Terms and Conditions take place immediately, and use of this website implies consent to the latest version of this document. Any change to the Terms and Conditions may or may not be explicitly stated elsewhere on the website.