Background removal service
If you are looking for a reliable service that can help you remove backgrounds from photos, then you have come to the right place. Vectorizeimages offers professional services to effectively remove backgrounds from images using clipping paths and Photoshop editing tools. We provide fast and high-quality service, regardless of the number of images you need to alter.
---
1. 100% manual work
2. Free preview image before payment
3. 2-24 hours turnaround time
4. Jpg, Png, Tiff, and Gif output formats
---
Background removal service
1. User-friendly
Our online background removal service is easy to use. You can easily upload the images that you want to alter through our request form. We will carefully review them and send you a price quote, along with details concerning how the process works. If you have any concerns, you can always use the contact page, and we will be happy to respond.
2. Affordable
We can help you remove backgrounds from product photos or images at a great rate. Our prices are without a doubt cheaper than our competitors. Prices range from $1 to $12.00, depending on how simple or complex the image is. We are offering extra discounts from 5 – 30% for bulk orders and long-term clients. Feel free to contact us, and we will offer you the best price on the market.
3. Top Quality Results
Our line of experts guarantees top-quality results. We ensure all images are free from flaws and exceed our clients' expectations. If you're not satisfied with our work, tell us, and we will redo the work without charging you a penny. With our years of experience, complete resources, and team of professionals, rest assured that you'll get the best possible result every time.
4. Fast Delivery
Our online background removal service guarantees on-time delivery. We ensure that all images are delivered before the deadline, within 1-24 hours, depending on the number of images submitted. For simple jobs, you can expect the results within 8 hours. We can remove backgrounds from photos as fast as that. However, for more complex and bigger projects, we might need more time to process all the images.
Background removal features
1. Background replacement
Low-quality or inappropriate backgrounds on your product photos can be removed and changed. Amazon and Ebay require professional images with white background, but we can easily modify your background to suit your needs, whether that is a transparent background or other graphics. Just specify your needs in the request form.
2. Drop shadows
Do you have the exact same shadow on every product image? It doesn't look professional and looks staged. We can easily remove these backgrounds and add digital shadows with the help of photoshop tools. This service will maintain the professional look of your product image with a more natural and realistic shadow underneath.
3. Image resizing
Print companies or ecommerce platforms require specific sizes for product images. We can easily resize images based on your requirements. You don´t need to worry about the placement of people or objects in your photos. We can re-center them, so they are visible and grab attention.
4. Image correction
Do you need to change the color of your product image? No problem! Our team can digitally adjust colors to present a brand-new product look for your potential customers or clients. We can even help with cropping photos, rotating them if they are badly scanned, removing unnecessary parts from photos, or renaming files.
Some things we've done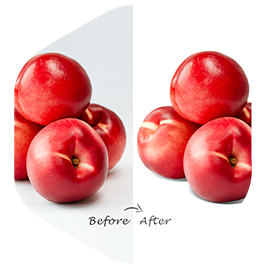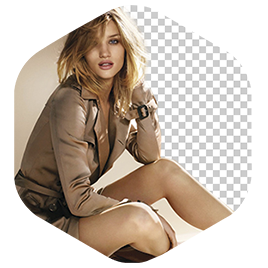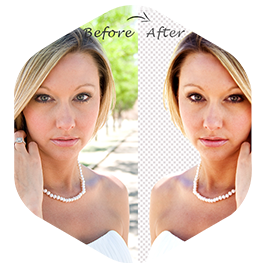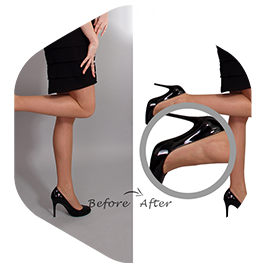 Frequently asked questions
?
1. How quickly can you remove the background from my photos?
The time for removing the background from your photos ranges between 1-24 hours. For large orders with more than 100 photos, the turnaround time can be a few days. Because of that, please don't forget to state your deadline during the order, so we can deliver you processed files on time.
?
2. Why should I choose your online background removal service?
Firstly, your options for this job are quite limited. Although there are free background removal tools, learining to work with them takes time, and the result is often unprofessional and not suitable for professional uses. Our background removal service guarantees high-quality work that you can use for e-commerce promotions without problems. Give us a chance, and our team of graphic designers will deliver top-notch work within a few hours at an affordable price.
?
3. How do you remove the background from photos?
We use Photoshop. To be more precise, we use the clipping path tool and masks. These tools will ensure your product images always will look clean and sharp.
?
4. Can you add our logo to our product images?
Absolutely! There is no problem placing your logo anywhere on your product image. We can add it to the corners of your image or directly on the product. If you need a watermark, we can also handle that.
?
5. Which file format is the best for me?
If you intend to use your product images online, then we strongly suggest you use png files. PNG images are ideal for any web use, because of its transparent background. Jpg and tiff file formats are the best choice when you want to print your processed product photos.
?
6. Can you retouch my photo?
Yes, we can do basic retouch work like fixing skin blemishes, adjusting colors, restoring old photos, or removing and replacing objects in images. Always ask for a custom price quote for work like this.